As part of our ongoing series of training courses, Maxxeus Dental will be hosting two meetings at The Center for Tissue Innovation and Research in Kettering, OH this year. 
Guided Bone Regeneration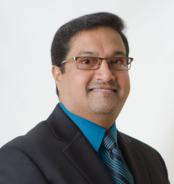 September 14th-15th with Dr. Al Panjali
There are several pre, peri and post op conditions that result in significant loss of tissue supporting implants. There are many pathological condition as well that may result in pre mature bone loss, tissue dehiscence and altering term results.The main objective of this course is to be able to recognize these conditions and be able to diagnose and treatment plan such cases. These conditions often require rebuilding the lost tissue and re establishing good function, form and esthetics with long term stability of the restored arches.
This course will establish a good understanding of how to manage such conditions with the use of biologic materials for eg. bone grafts, membranes, and growth factors. The hands on session will teach most predictable techniques to resolve bony defects.
Click here to download the PDF for more information and to register for this course. 
Oral Surgery for the General Dentist: Making it Easier, Faster and More Predictable
November 2nd-3rd with Dr. Karl Koerner
This course is for doctors with little to no experience with bone grafting. Many extractions look easy but can soon become difficult, time consuming, and lead to problems. This course reviews the best techniques and instruments to remove "surgical" extractions easily and quickly while conserving bone. It makes exodontia more enjoyable and predictable so it can be performed with greater confidence and less stress.
Along with surgical extractions, it covers multiple extractions and ridge preparation for immediate dentures, avoiding or managing common surgical complications such as sinus misadventures, excessive bleeding, and tuberosity fractures. Also included is predictable socket bone grafting, and other related topics as time permits.
Click here to download the PDF for more information and to register for this course.